44 - Bottle Dual Zone Refrigerator
Key Features:
• The exclusive Sentry™ Control System uses intuitive controls to protect wine temperatures
• and continuously adjusts the cooling rate to create a stable environment for the collection.
• Visual and audible alarms that will activate if the temperature ever fluctuates.
• Dual zone – two storage spaces both with a temperature range of 4.4°C and 18.3°C
• Double-glazed picture frame window filters harmful UV light.
• Unique vibration Neutralisation System (VNS) offers triple-layer protection against vibrations.
• Sabbath mode gives you the ability to adjust the unit to disable interior lighting and LED
• displays.
• Self-close hinge ensures there is no bounce back. Hinge left or right
• Telescopic high quality shelving – fully extendable shelves for increased flexibility and
• features luxury maple trim on shelving and racks.

Colours Available:
Black, Cream, Pewter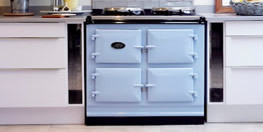 Beneath the design values of every AGA range cooker lies a heart of cast-iron. Ready to cook whenever you are, with no switches and dials to master.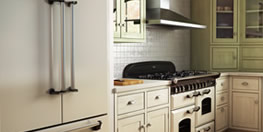 The AGA refrigeration collection is innovative, reliable, classically designed and unmatched in terms of performance as you would expect from AGA.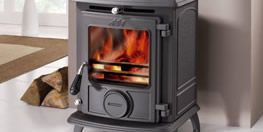 Generations of children have grown up with the traditional AGA range cooker in the kitchen. AGA also produce quality woodburning and multifuel stoves.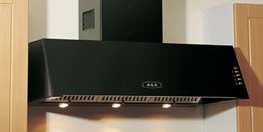 Complement your AGA range cooker with one of our cooker hoods, our vent hoods coordinate perfectly with any
AGA range of cooker.