An extraordinary cooker demands a unique range of cookware, which is why every item in the AGA Cookshop Collection has been crafted to the same exacting standards as our cookers.
AGA Cookshop's range of cookware is developed by experts to offer the best possible performance and durability, ensuring you get the best from your AGA cooker – including flat bases that give the best contact with the AGA hotplates and specially designed lids for convenient stacking in your AGA ovens and cupboards.

Designed with style, quality and flexibility in mind and with great attention to even the smallest of detail, each piece is rigorously tested so you can be sure of unparalleled quality, value and durability.

Please contact us to view our full AGA Cookware product range....
AGA CAST IRON COOKWARE

British-made AGA cast iron cookware is made to this day in Coalbrookdale, according to the patent granted to Abraham Darby by Queen Anne in 1707 for the casting of iron pots. Cast iron retains heat perfectly, radiating onto food to lock in flavours and succulence. The highly durable, fully enamelled surfaces inside and out are acid resistant, making them easier to cook with – plus they are easy to clean and will continue to look great for years to come! Cast iron is also the perfect oven-to-tableware, not only because it keeps your food warm but because it looks great too!
AGA STANLESS STEEL COOKWARE

Swiss made AGA Stainless Steel cookware is an essential for an AGA cooker and offers the best durability possible. The heavy thermal base, with its patented wave technology is designed for maximum efficiency, allowing perfect contact with the hotplate. The unique flat lid design allows for easy stacking in any of the ovens – ensuring you get the most from your AGA cooker's food friendly nature.
AGA CAST ALUMINIUM COOKWARE

Ideal for cooking healthy meals from scratch, the brand new non-stick cast aluminium collection, with its scratch resistant Teflon® Platinum Plus non-stick coating, makes cooking with less fat simple. The range features a roaster with griddle lid, a versatile 2-in-1 product that is perfect for cooking healthy roasts, as well as griddling meat and fish. The multi-functional round casserole with its solid cast handles also comes with a skillet lid, ideal for casseroles and stews. Many of the products also feature a sturdy removable handle, ideal for starting dishes off on the hotplate and transferring to the oven.
AGA CERAMIC COATED CAST ALUMINIUM

Lightweight yet equally robust, this stunning range of cookware is so easy to cook with. The high quality, durable stainless steel induction base gives quick even heat distribution and retention, making it highly energy efficient. Plus with the superior non-stick ceramic coating inside and out, food simply slides off – and cleaning is easy too! All pans also feature sturdy removable handles, ideal for starting dishes off on the hotplate and transferring to the oven.
AGA ESSENTIALS

Get the most out of your AGA with our range of AGA Essentials. From our roasting tins and baking trays, designed to fit directly onto the AGA oven runners, to our range of AGA Bake-O-Glide liners that are non-stick and dishwasher safe for easy cleaning and can be used again and again.
AGA TEXTILES

A range of beautiful kitchen textiles, all designed with a keen attention to detail to deliver superior performance. Generously sized gauntlets and double oven gloves, with their steam and grease barrier, provide maximum protection, whilst our multi-purpose chef's pads can be used as pot grabs or to protect dome lids or work surfaces.
AGA KETTLES

AGA Cookshop offers kettles in a wide range of styles, sizes and finishes. Our kettles are designed for maximum performance with a thick solid base, ensuring a quick boiling time. Synonymous with the warmth and hospitality of an AGA kitchen, an AGA kettle will give you years of satisfaction when cared for and is a great investment.
AGA BAKEWARE

We've got everything you need to make baking hugely rewarding including, amongst other things, loaf tins, spring form tins, baking dishes, quiche tins and a variety of moulds. The range also includes our best-selling cake baker. Designed for the 2-oven AGA, the cake baker is an 'oven within an oven', creating a baking environment similar to the baking oven on other AGA models. Our range of high quality, heavy duty designs enable shorter cooking times, even browning and easy cleaning.
AGA CLEANING

Your AGA works hard for you all year round and needs a little care too. To keep it looking in showroom condition, there is a wide range of products that enable effortless cleaning of your enamel surfaces and hotplate lids – using products specially developed to clean warm surfaces without smearing or damaging.
AGA ACCESSORIES

Inspired by busy everyday life in the kitchen, our range of AGA accessories is designed to be both stylish and practical, accommodating the great demands of a versatile life in the kitchen and dining room alike.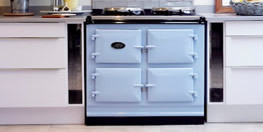 Beneath the design values of every AGA range cooker lies a heart of cast-iron. Ready to cook whenever you are, with no switches and dials to master.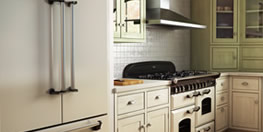 The AGA refrigeration collection is innovative, reliable, classically designed and unmatched in terms of performance as you would expect from AGA.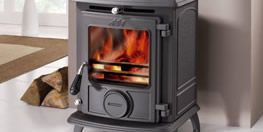 Generations of children have grown up with the traditional AGA range cooker in the kitchen. AGA also produce quality woodburning and multifuel stoves.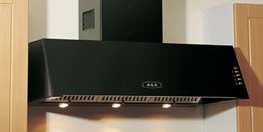 Complement your AGA range cooker with one of our cooker hoods, our vent hoods coordinate perfectly with any
AGA range of cooker.