Traditional AGA Cookers

Beneath the design values of every AGA cooker lies a heart of cast-iron. Ready to cook whenever you are with no switches or dials to master, every AGA cooker is engineered to take care of itself, for generations to come. Every AGA cooker comes with a roasting oven and a simmering oven, a simmering plate and a boiling plate, each is always ready at the optimum for each type of cooking.
AGA Total Control

The AGA Total Control is an AGA heat-storage cooker with greater flexibility for 21st century living – a British icon redefined. It used to be a given that an AGA cooker was on all the time. Not so now, with the introduction of the AGA Total Control. They look exactly the same as a traditional AGA cooker and food is cooked with the same gentle radiant heat. But underneath the enamelled cast-iron exterior, there lies state-of-the-art technology.
AGA Dual Control

100% AGA, Up To Half The Running Costs. The new electric AGA Dual Control is everything you love about the AGA cooker, but with added flexibility and much reduced running and servicing costs. The AGA Dual Control looks much like a traditional AGA cooker and - just like the traditional model - the cast-iron ovens are always available for use creating that indefinable AGA warmth.
AGA Modules

Make your AGA cooker even more versatile with an Integrated Module or Freestanding Module - the perfect companions to your choice of AGA. The Integrated Module gives you even more choice and flexibility. Working alongside, but independently to your 2, 3 or 4-oven AGA range cooker, it gives you the option of a fan oven and a choice of either an electric or a four-burner gas hob.
AGA S-Series

Flexibility and Performance come as standard The distinctive S-Series cookers are everything you'd expect from AGA. They share the same solidity, the same design presence and the same attention to details as the heat-storage AGA cooker. And they come with flexibility built in, meaning there's a model to suit your needs. AGA S-Series cookers offer the best of both worlds. Created using the very latest technology.
AGA Masterchef XL

High Performance Cooking in the Finest AGA Tradition The AGA Masterchef XL displays timeless design quality that enables it to fit in to any style of kitchen. Its classically simple, understated appeal will match any taste, from the contemporary to the traditional and is available in a choice of give colours to suit your kitchen décor. The AGA Masterchef XL is available with an induction or gas hob.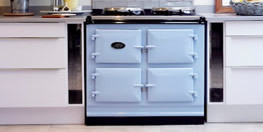 Beneath the design values of every AGA range cooker lies a heart of cast-iron. Ready to cook whenever you are, with no switches and dials to master.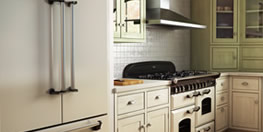 The AGA refrigeration collection is innovative, reliable, classically designed and unmatched in terms of performance as you would expect from AGA.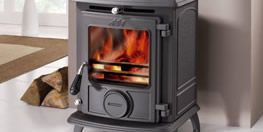 Generations of children have grown up with the traditional AGA range cooker in the kitchen. AGA also produce quality woodburning and multifuel stoves.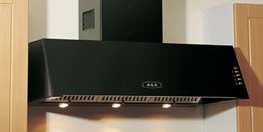 Complement your AGA range cooker with one of our cooker hoods, our vent hoods coordinate perfectly with any
AGA range of cooker.